Apply For Access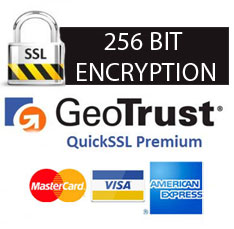 Who can deal with Master Instruments?
Master Instruments is an importer and strictly wholesale supplier of Batteries, Battery Packs, DC Power Products & Test equipment. We DO NOT sell retail & view the account & dealer-distributor relationship as a long-term partnership.
Because of this, we are highly selective when choosing new distributors, dealers & account partners.
Provided that a Dealer fits our requirements, they are introduced to MI Link's proprietary solutions by a New Accounts Sales Representative who handles account set up. Upon successful completion of the New Accounts period, Dealer are assigned to a Market Specialist whose knowledge and expertise best aligns with their business.
All new distributors of our products are required to place an opening order at a specified size, typically called a Buy-In, to have an account with MI.
MI Distribution's Buy-in policy and Dealer requirements creates a sufficient barrier to entry into the genuine & aftermarket battery solution market which protects our current partners.
While our process is involved it is because we are focused on building a long term mutually beneficial relationship with our Wholesale Distributors and Retail B2C partners.
Benefits of dealing with MI:
3 Distribution Centres(Syd/Melb/Per)


Fast Air Shipping of Non DG Goods


Ground/Sea Shipping in 2-3 Days or Less(In-Stock)


Unparalleled Service & Technical Expertise


Massive 8,000+ item Stocked Inventory


ISO9001 Quality accredited QMS


24/7 transactional clever commerce


Advanced Logistics & Freight Platform


Value Added & Turn-key Assembly Services

Flat 1,3 & 5kg Rate Air Shipping


Hassle Free RGA Authorised Returns


Online Ordering & Accounting


Live order & Backorder traceability


Order History & User Administration


Real Time Inventory per State


100% Wholesale Only


Profits Stay in Australia
Copyright © 2019 Master Instruments Pty Limited. All rights reserved.